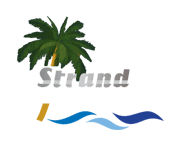 The Strand Fitness Family hosts 4 fantastic locations in the Townsville region.
From our venue in the heart of Townsville City, to our CrossFit box positioned next to the beach on The Strand and of course our 2 locations in the Northern Beaches.
Our Members have access to both CBD and North Shore clubs 24 hours a day, 7 days a week – Great for shift workers, busy parents, hard-working students and more
Not only have our facilities been voted Townsville's Best Gym for 2 years running, we are also Townsville's Biggest Fitness Facility, with over 4000 square meters of Fitness services available to you.
However don't let our size intimidate you, as we pride ourselves on offering a warm, friendly and welcoming experience.
Whether you're looking to do some Strength Training, attend a Group Fitness class or maybe you're wanting some timeout to relax, unwind and/or detox. We have an option that will motivate and inspire you to reach your personal Health, Fitness and Wellness goals – no matter what they are.