The Inspiring 8 Week Challenge Part 2

Strand Fitness – 8 Week Challenge Part 2
Did you hear about our 8-week challenge?
We asked our latest 8-week finishers about their stories and results of their first challenges! We let them tell their stories themselves – enjoy reading and get inspired by their motivation and success!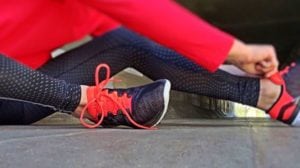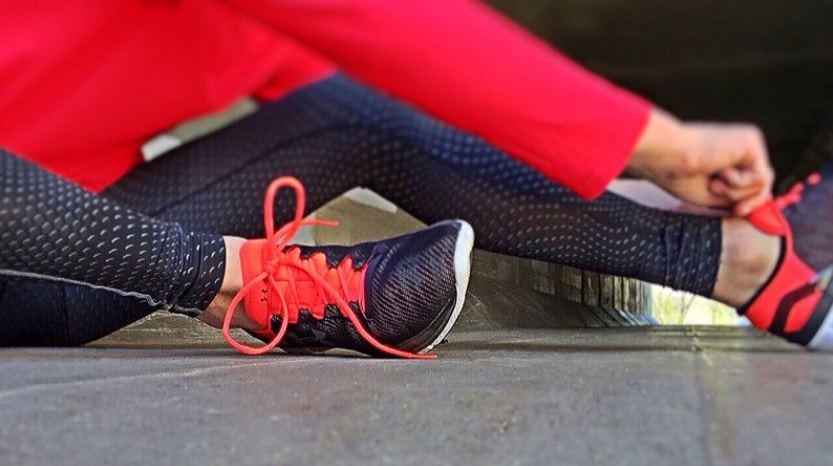 And before you start:
Dear Alison, thank you so much for sharing your story and congratulations on finishing our 8-week challenge with such great results!  
Alison
8 Week Challenge Part 2: The Sign-Up
"8 weeks ago I signed up for my very first challenge. I had been signed up with Strand Fitness for about 8 months and had only been twice (horrible I know) so I was mortified as to what I was getting myself into.  
I was eating bulk take away, as I was always tired from work and never felt like cooking, drinking coke, smoking, had severe acne and lacking energy/motivation. My clothes were starting to get tight or too small. I would look back on old photos and actually cry to my partner because I wasn't happy in my body and lost all my confidence. I wanted to be the size and fun/outgoing self as I once was when we first met. 
My Partner was then deployed 2 and a half months ago and won't be back until September. We made a plan that we would go on a tropical cruise holiday when he got back and that's why I decided to sign up for this challenge. I wanted him to come home and be proud of me (and to look good in a bikini)
So on the 9th of June, I quit smoking, chucked out all the bad food in my house and got my butt into gear.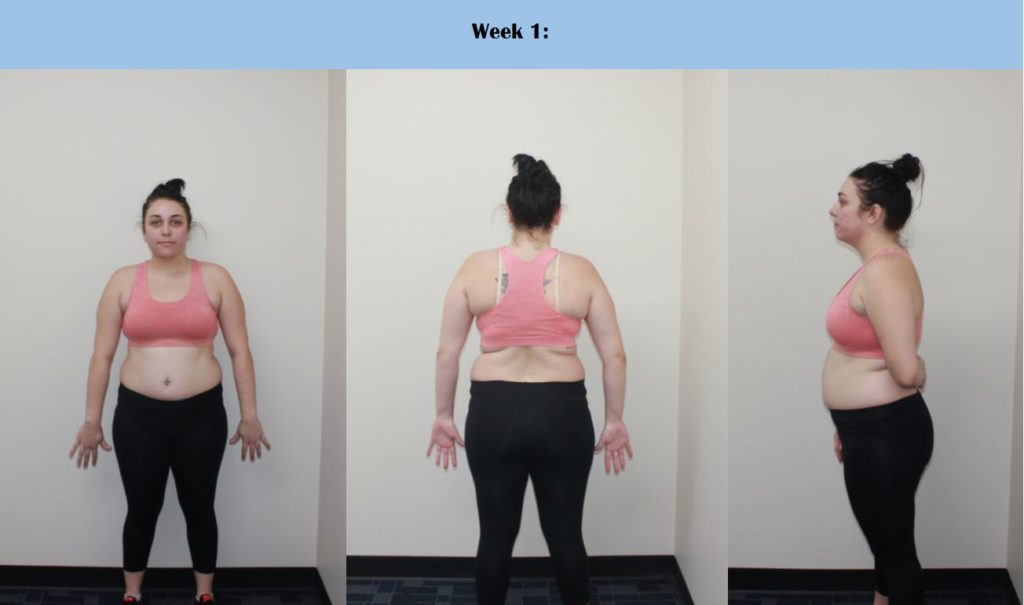 I can honestly say this challenge has changed my life.
Ups and Downs
I never thought it would have this effect on me. Also, I remember the first weigh-in and fitness test on the 9th of June. I think I did 2 burpees and was out of breath, I was just so unfit! After seeing the before photos and measurements. I was upset that I let myself get to such a low point in my life. I thought I was never going to lose this weight and this is just going to be another waste of money. The first week of classes and the new clean diet absolutely killed me, my body was in shock and I wanted to give up right then and there. But with all the support and (great meal ideas on the Facebook group) I stuck to it and now it's just part of my routine. 
Having to get each class signed off, helped keep me accountable and determined to keep attending the classes. I started to make friends, enjoying the classes, interacting with staff and I could/can feel myself get stronger and completing more reps/sets!  
Fit-again!
The best feeling throughout this challenge is for me to watch my clothes get baggy and finally fit again (YAY). Another great achievement for myself was the castle hill challenge. I improved my time by approx. 9 mins faster! I'm also sleeping better. My acne has cleared up. I have more energy and motivation to get out and keep up with my puppy.
The results I've seen in such a short 8 weeks is just unbelievable.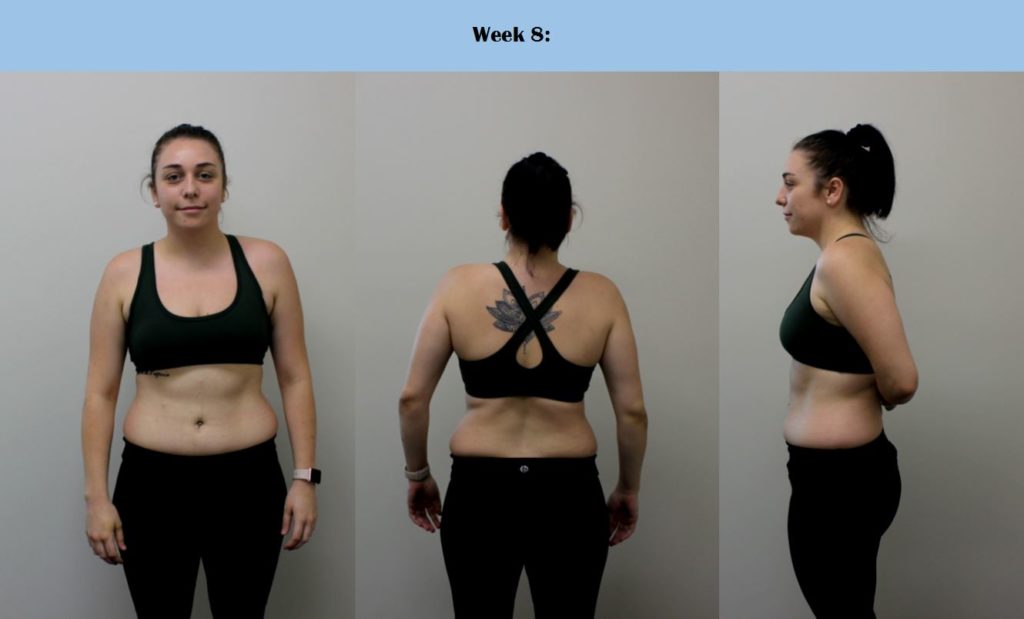 After the challenge, I've decided to upgrade my membership to the VIP membership as I'm loving Grit, XFF and MetaPWR! A huge shout out to these instructors, you guys rock!!
A massive thank you to all the instructors and staff at strand fitness. For the support, encouragement and inspiration every single class. You are all honestly amazing and have made me feel so comfortable and welcome throughout this challenge! I can't wait to continue this lifestyle change and join the next 8-week challenge! I would definitely recommend the Strand Fitness 8 week challenge, it's AMAZING!"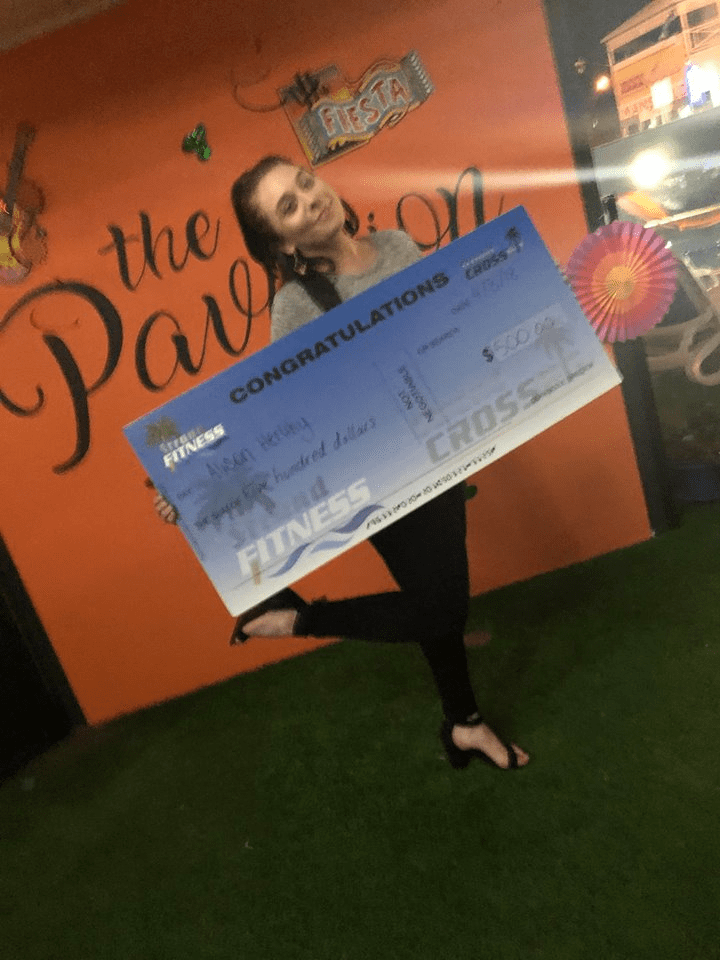 If you are interested in our 8-week challenge, contact us here or visit our reception at our North Shore or CBD location.