STRAND FITNESS CBD
Located at the Townsville Health Hub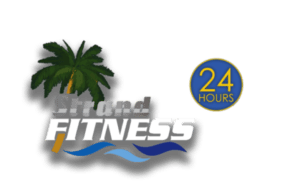 Strand Fitness CBD – 719/1 Flinders Street – TOWNSVILLE

There are incredible facilities within the building!  3 levels of fitness training areas, a large Group Fitness studio, RPM studio & a Creche. Strand Fitness CBD is also home to Townsville Yoga Hub, a Yoga & Pilates Studio who hosts various wellness classes. Let's not forget The Haven, an indulgent space to relax, unwind and recover. Enjoy healthy smoothies and snacks in our outdoor area – provided by  The Pavillion Café. The café's courtyard has a relaxing atmosphere and a view of our 20 metre heated magnesium lap pool. Two sauna options: a traditional Finnish Sauna and Townsvilles' only Steam Room. This is a fantastic area to relax, have a coffee and/or meet up with friends before or after your workouts!
Leave your details & we will be in touch with you shortly.
MAIN LEVEL
You will LOVE our main gym floor! With a large variety of both pin loaded and traditional weight plate machines, you can be sure to get the most out of your workouts. Our Dumbbells, Kettlebells, Squat Racks & Cable Machines are located on 'The Stage'  – giving you a unique view on the other gym floors.
DUNGEON
Do you enjoy Functional Training and really like to sweat it out? You will LOVE the basement 'Dungeon' with its industrial look, awesome art on the walls and a large variety of equipment. This area is also perfect for setting up your own circuits or completing your own WOD (Workout of the day) – anytime you want.
Love CrossFit? Find out more about Strand CrossFit here.
THE HAVEN
Our latest addition to our CBD location is The Haven – a space created for your meditation and relaxation. With massage-, pod chairs and calming music, you will be able to recharge all your batteries on our 1st floor. Experience the Haven after a hard day at work, your workout or during your lunch break! Find out more here.
GROUP FITNESS CLASSES
With a variety of group fitness classes we offer many options for you to choose from! Find out more about our classes which are designed for all fitness levels. Whether you want to channel your inner relaxation with our variety of Yoga classes including specialised Hot Yoga, or you want to get your heart rate up with a Pilates Burn class or a mat work Pilates session, there is something for everyone. All of our friendly instructors are certified to meet the highest standards and to help you see results you deserve. We also offer Functional Training sessions, make sure you try XFF and MetaPWR – two of our VIP classes for small groups. 
FOR THE KIDS
Do you have little ones with energy to burn? Here at Strand Fitness, we offer a Creche service that is conveniently open during peak times: Monday – Friday 9-11.30am, Monday – Thursday 4-7.30pm and Saturday 8-11.30am. Our Creche staff will ensure that while you are getting your sweat on, the kids are keeping busy with fun activities in a safe and supervised environment. Suitable for children aged 6 weeks up to 12 years. More for the Kids here…..
POOL, STEAM & SAUNA
Who doesn't like hopping in nice cool water on a hot Townsville day after a workout? To get the most of your workout routine, try our magnesium pool, steam room and sauna to get the full wellness experience.
Highly recommend Strand Fitness CBD. Great facilities, friendly and well trained staff.

I have to say it's the premier gym in Townsville. Great facilities and super friendly staff. Highly recommend!

Just joined and have been blown away by how friendly the staff are. They have great facilities and a lot of extras

I love this place! super chill vibe i can spend 3hrs here. work out sweat room then swim in the magnesium pool while sipping in a iced long black coffee ❤🙏

Epic Gym.
Staff are the nicest.
XFF Classes are 👌🏼

awesome gym. defs recommend
Leave your details & we will be in touch with you shortly.