The Purpose Myzone Heart Monitor & Its Benefits at Strand Fitness

The Purpose of MyZone Heart Monitor is to Use Technology to Help You Feel Good About Exercise.
Myzone heart monitor is an innovative wearable heart rate based system. Furthermore, it uses wireless and cloud technology to accurately and conveniently monitor physical activity. The Myzone device delivers a fully connected solution for anyone who wants an accurate, gamified and motivating wearable experience. The device monitors the heart rate, calories and time exercising that convert into Myzone Effort Points (MEPs) and its benefits create a focus on rewarding effort rather than fitness.
MyZone Heart Monitor & Its Benefits
The MZ-3 tracks your heart rate and is equivalent of an EKG (99.4%), which shows and rewards effort when working out. Furthermore, The MZ-3 displays real-time heart rate, calories, and intensity using five simple colour-coded personalized zones.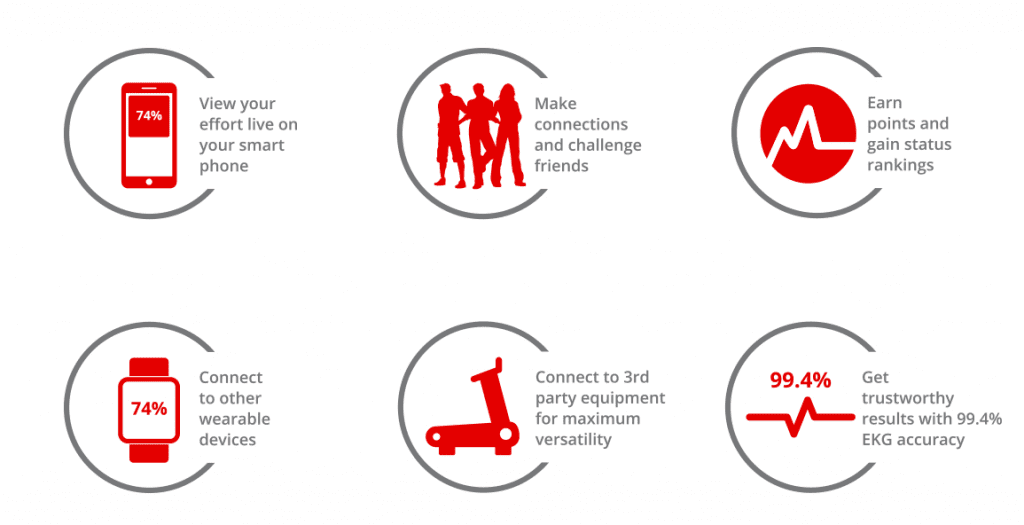 The App
The Myzone app allows for engagement, motivation, and communities to flourish. With built-in challenges, personal goals, gamification, commenting and sharing workouts through social, users receive motivation to sustain physical activity.
MyZone Heart Monitor Benefits & Strand Fitness Connection
Furthermore, this is where Strand Fitness comes to help: MyZone is connected to your facility, showing your heart rate as well as people in your group fitness class to keep all of you motivated and accountable! Find more information on how to use the Myzone here. You can purchase your Myozne belt at both our gym facilities, CBD and North Shore – simply ask our reception staff! 
References: https://www.myzone.org/, https://www.myzone.org/myzone-user