Strand Fitness is once again expanding it's Team and is proud to welcome another Personal Trainer to it's ever growing Fitness Family.  You will find our newest Team Member working out of our CBD Club and also helping out around the Gym.

Without further adieu, let us introduce you to Personal Trainer & Gym floor guru Alec Harvey;
ALEC HARVEY
Preferred Training Style – Strength Training & Functional Movement
Qualifications
Certificate 3&4 in Fitness
About Me
Hi my name is Alec,
I have recently relocated to Townsville from Victoria and I am absolutely loving the outdoor lifestyle and warm weather.
Growing up I was always into my sport and fitness, anything from footy, tennis, basketball, mixed netball, swimming, weight lifting, athletics, gymnastics, water skiing and barefoot skiing. As I got older the passion only grew. Since 16 years old I was training my friends and family out of my own personal gym I had in the shed at home. I had no qualifications but I felt, and still feel a sense of satisfaction from motivating and teaching others about this great lifestyle.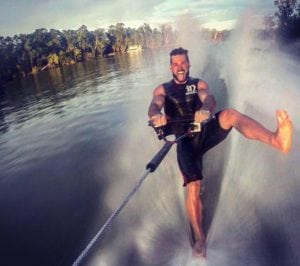 Why did you choose a career in the Fitness Industry?
As the saying goes "Practice what you Preach". In the last few years as a Certified Personal Trainer I have been consistently learning and practicing to bring my clients the absolute best results. For the past 2 years I have competed in bodybuilding competitions while coaching myself the whole way through, both the diet and physical training. I know what it's like to push yourself to the limits mentally and physically, and trust me, "Hanger" is a real emotion.  Everybody needs food, it is fuel for your body, however everyone needs to consume the right food for their individual needs and goals.
The Gym is a second home to me, it's a place where you can get away from the worries in life and just concentrate on yourself. I find something so satisfying about teaching and motivating others what I have learnt from my own mistakes and success.
So if you do see me in the gym and you need any advice at all, please come and say hello. Actually, come and say hello anyway, I love meeting new faces in the gym, we're one big family
Alec will be offering both One on One private Personal Training sessions, Small Group Training sessions as well as Gym programs and Assessments.
Alec will also be coaching our Brand New Functional Group Training Metapwr, launching soon, so watch this space!
We currently have a "Special" Introductory Personal Training Offer to welcome Alec to the Team.
Click here to find out more about Alec or our Special Introductory PT Pack