Strand Fitness is once again expanding it's Team and is proud to welcome another Personal Trainer to it's ever growing Fitness Family.  You will find our newest Team Member working across both of our North Shore & CBD Clubs.

Without further adieu, let us introduce you to Personal Trainer & Boxing  guru Scott Lindgren;
SCOTT LINDGREN
Preferred Training Style – A unique
Qualifications
Advanced Nutrition Level 1

Female specific Training

Boxing Level 1

Boxing/Kickboxing Certified Teacher
About Me
Hi All,
My name is Scott, however I do get called Scotty or Lingo. 
I have only recently joined the Team here at Strand Fitness.  However,  I'm definitely a local, as I was born and bred right here in Townsville.  I have 2 children aged 8 and 9 years old. The  majority of my free time is spent hanging with my kids and helping out with their sports. My passion is Boxing, I do also enjoy a bit of Tennis.  People would describe me easy going and committed to anything I do. I describe myself as passionate, friendly, open and trustworthy.
Everyone needs a Goal!
My current Goal is to build my business with the Strand Fitness Family! I also would like to compete in and WIN a Masters Title.
On my bucket list is to travel around Australia with my 2 children.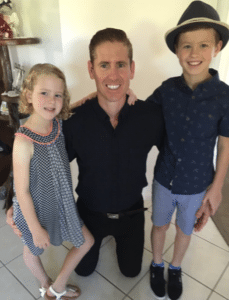 Why did you choose a career in the Fitness Industry?
I owned and operated my own Gym for 15 years. I  have to say, I honestly just love helping people transform their lives through physical training and helping them achieve their individual goals. My training style I call: A Unique, because I work with you and deliver individual programming to suit your specific needs and goals. Also I do take into consideration ability and what one enjoys. I have trained many people over the years with a broad range of Goals, from total Transformation Challenges to teaching skills in both boxing and kickboxing. I also really enjoy teaching children the skills and discipline of boxing and fitness training in general. 
If asked what can your clients expect training with me, I would have to say they could expect plenty of experience, knowledge and motivation, all executed with a fatherley approach. 
A Couple More Strings in my Bow  ⤵️⤵️⤵️
AIS Boxing Youth Development Coach 201
Queensland and Australian Boxing Rep
Queensland and Australian Powerlifting ( Bench Only )
Queensland Country Water Polo
North Australian Rowing  Rep
North Australian Sprint Rep
Scott offers both One on One private Personal Training sessions, Small Group Training sessions as well as Gym programs and Assessments.
Scott is also currently Teaching Boxing at both the CBD & North Shore Clubs, checkout the timetables here: North Shore Group Fitness Timetable – CBD Timetable 
Scott is also taking expressions of interest in Kids Boxing Classes Click here to register your interest in Boxing for Kids
Be sure to say hi to Scott if you see him around the Gym and welcome him to our Fitness Family!